The Solomon Islands consist of 6 major islands and 900 smaller ones, with a rich range of different landscapes. From a tropical point of view, the opportunities are endless.
The Solomon Islands also boast a rich history with regards to World War II, and there are a number of war relics both above and below sea level.
From a documentary point of view, the country is extremely ethnically diverse, and includes a number of tribes still living traditional lifestyles. In many ways, the Solomon Islands can be seen as a much safer – and much more stable – option to neighboring Papua New Guinea.

It may surprise you to learn that our favorite location on Solomon Islands is the Honiara Hotel. Have you ever seen the popular Instagram account @accidentallywesanderson? Straight out of The Life Aquatic With Steve Zissou, Honiara Hotel sits on a cliff side with views of Iron Bottom Sound. This rustic hotel opened its doors in 1969 and the sprawling facility features several bars, restaurants and swimming pools, all decked out with vibrant fiberglass fish, mermaids, seashells and other cheeky beach art accented by fixtures made of dark wood. Honiara Hotel is film-friendly, inexpensive and not just one of our favorites in the Pacific, but one of our favorite locations in our entire database!
Additionally, the Solomon Islands offer wonderful views of island life as well as WWII shipwrecks and the Guadalcanal battlefield.
FILM PERMITS & PERMISSIONS:

Pioneer Media enjoy excellent relations in the Solomon Islands and permissions to film here can be (relatively) easily obtained by us.
FILM TALENT, CREWS & EQUIPMENT:

There are local TV stations where limited equipment can be rented. The country is also linked to Australia by flight, and it is possible to bring equipment into the country with relative ease.
FILM COST, TAX INCENTIVES & CO-PRODUCTION OPPORTUNITIES:

The Solomon Islands, whilst an independent nation, is freely associated with the United States, and thus citizens of the United States can freely do business here (with some exceptions).
As of now there are no tax incentives offered to film in the Solomon Islands.
ACCOMADATION & TRANSPORTION FOR FILMMAKERS:

The Solomon Islands has accommodation to fit all budgets, from high-end resorts (with casinos) to hostels. We personally have relations with the Honiara Hotel (which has previously hosted British royalty), and can arrange bulk discounts for long stays, or for crews of any size.
Can and van rental is extremely easy to arrange, and can be done via us or at the aforementioned Hotel Honiara.
VISAS & TRAVEL ADVISORY FOR FILMMAKERS: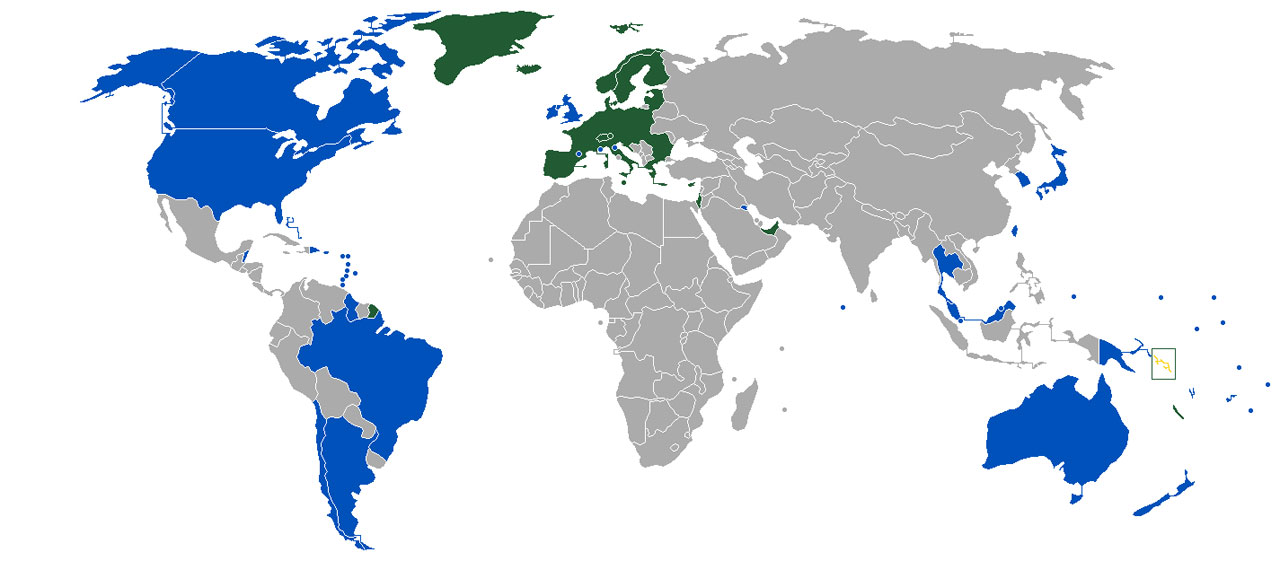 The Solomon Islands is visa free for most Western countries, as well as for fellow Pacific Island nations.  Due to our contacts in the Solomon Islands we are able to help arrange film-specific visas if and when required.
For a full list of the visa requirements for the Solomon Islands, please follow this link.
PIONEER MEDIA'S PREVIOUS PROJECTS & FILMS SHOT:

Pioneer Media have produced promotional travel videos in The Solomon Islands.
FILM PHOTO & VIDEO GALLERY: