We were able to (digitally) sit down with the lead prop designer and fabricator of 2020's Castle Freak remake, Rei Pema. Still young in his career, Rei is part of the new class of Balkan filmmakers who are rapidly advancing the area's film industry. We had the privilege to get a little inside of Rei's head when it comes to the artistry of a film set.
Thanks for the chat! How long have you been working the film industry and how long have you been a prop maker?
"Well I'm fairly new to the movie industry thing considering the time needed to master this trade. But as far as I recall, it has been almost 3 years since my first dive into this job. Back in 2018, I was introduced for the first time. There was this huge Albanian documentary series about the history of our people, and I was offered the job of art department assistant. My first three days of shooting seemed endless and kind of confusing. Later on, I moved to set prop and making. Since then, project after project I've been slowly getting used to this experience each one presenting a new challenge and new areas of the industry."
It sounds like you naturally settled into prop making. What is your favorite type of props to create? What has been one of your favorite projects?
"As long as it involves creative thought, I'm up for it and will try to wrap my head around it.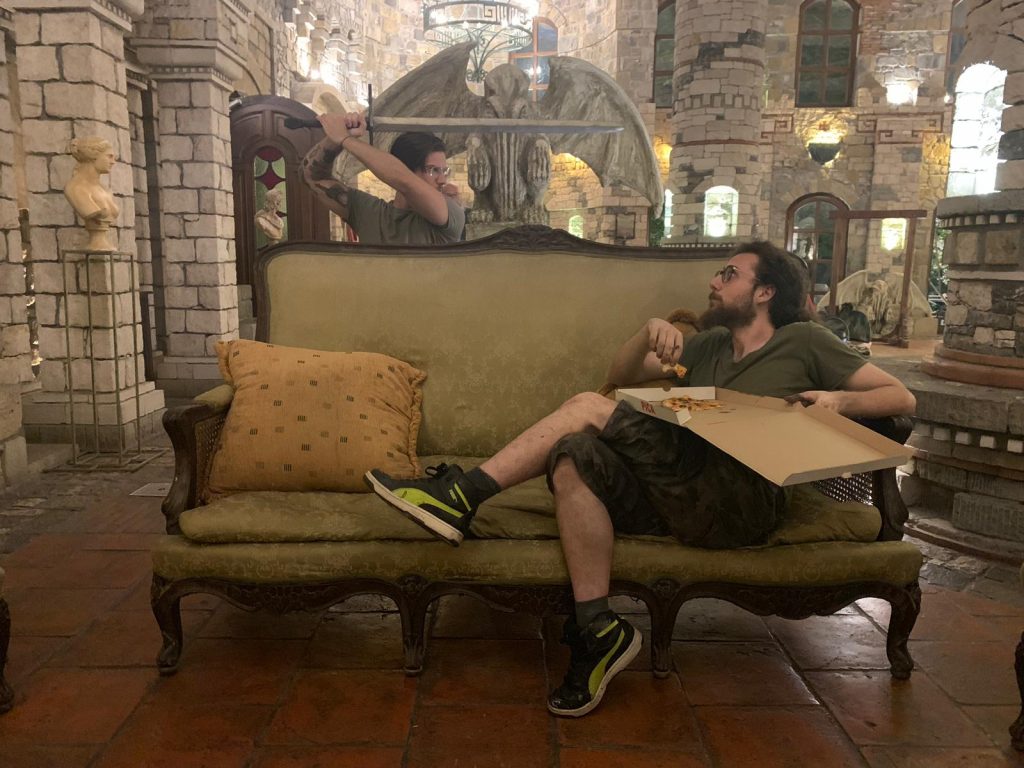 To be honest, my favorite project so far concerning prop making has been the remake of 'Castle Freak.' Mostly because I had a massive amount of artistic freedom and because I got the chance to attempt making a prop of the iconic Necronomicon."
Your work on Castle Freak has a distinct style and feel. What are some of your influences as an artist?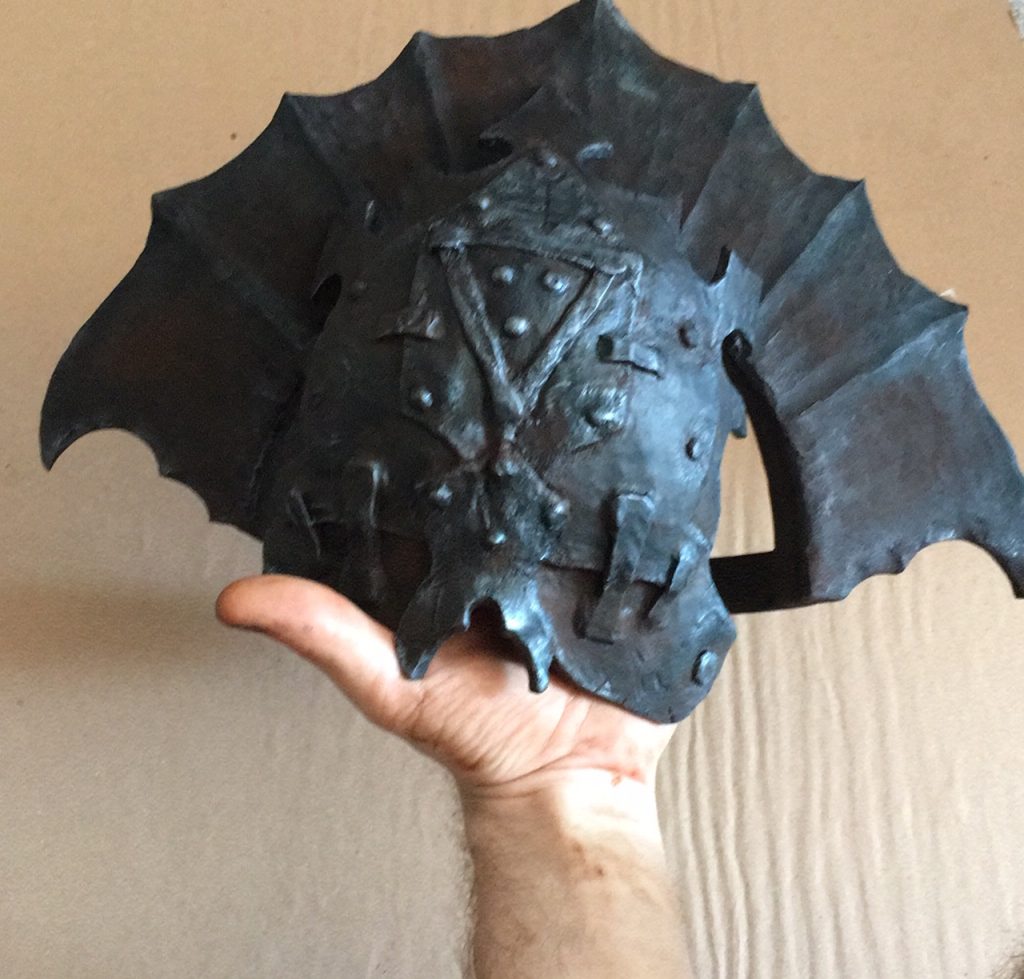 "As far as influences, I'm mainly a painter meaning I studied for fine arts. So, I'm afraid all my artistic influences revolve around that field. I'm a huge fan of classical/gothic art and the most influential figures in my works are Renaissance artists such as Goltzius, but most importantly, the painter, Dürer, which has been like a compass in my journey and still is, as far as technique and composition. Also, later great artists such as Dorè are playing a huge role in my making."