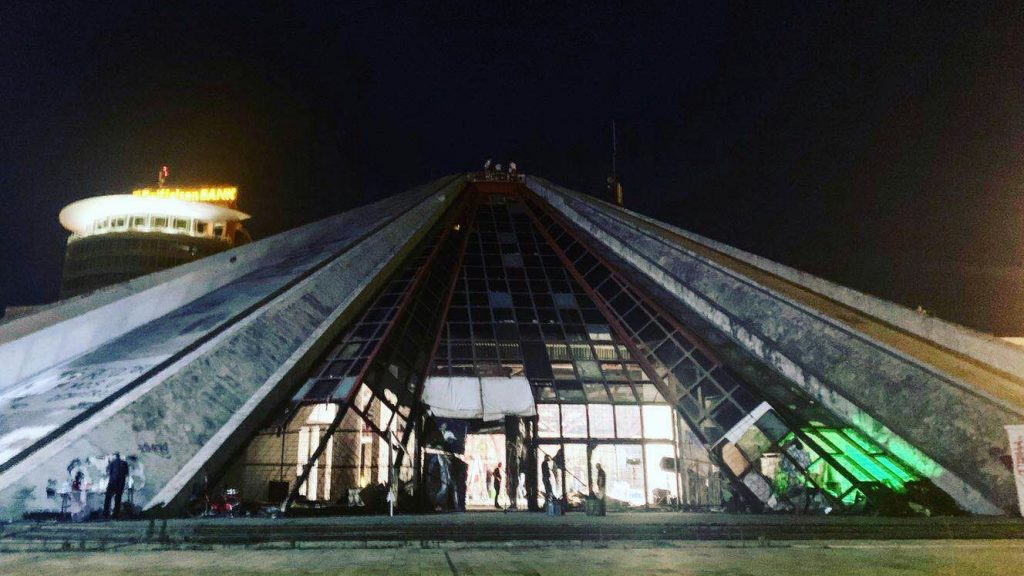 After multiple visits to Albania as part of our ongoing movie projects, the pyramid of Enver Hoxha is a ubiquitous sight of downtown Tirana for the Pioneer Media team. In 1988, three years after the death of Hoxha, the pyramid was designed by his daughter and her husband as a museum to the former tyrant who ruled Albania with an iron fist for over forty years and making it more isolated than North Korea. The foreboding structure is an incredible 17,000 square meters and formerly encased in gleaming white marble it was infamous as the most expensive individual structure ever built in Communist Albania.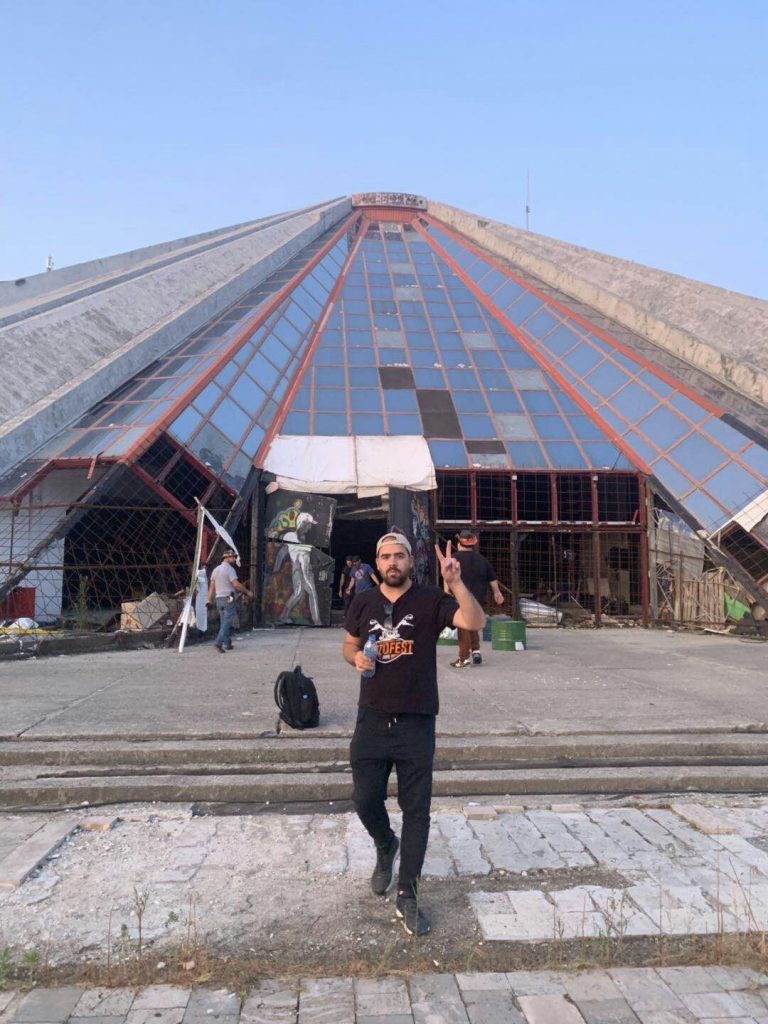 Today the structure is a shell of its former glory after it ceased to function as a museum to Hoxha when Communism fell in 1991. It's post-Communist functions included being used as a NATO base during the Kosovo war and a Tirana radio broadcasting centre, but now, the marble exterior is gone and is now grey and in a state of vandalized ruin. The interior is completely sealed off to the general public.
Our latest visit to Albania involved one of our most exciting projects to date. Pioneer Media were on task producing the upcoming Full Moon and Fangoria remake of 1995 cult horror movie: Castle Freak. Our list of incredible locations included everything from ancient castles and sprawling Communist era factories to foreboding mountains and industrial quarries. But one location we had our eye firmly on was the pyramid of one of the Cold Wars craziest Communist dictators. But despite trying our best for months to gain access inside, it was to no avail. But all that work paid off when our access was unexpectedly granted at the last minute through Pioneer Media contacts in the Albanian authorities.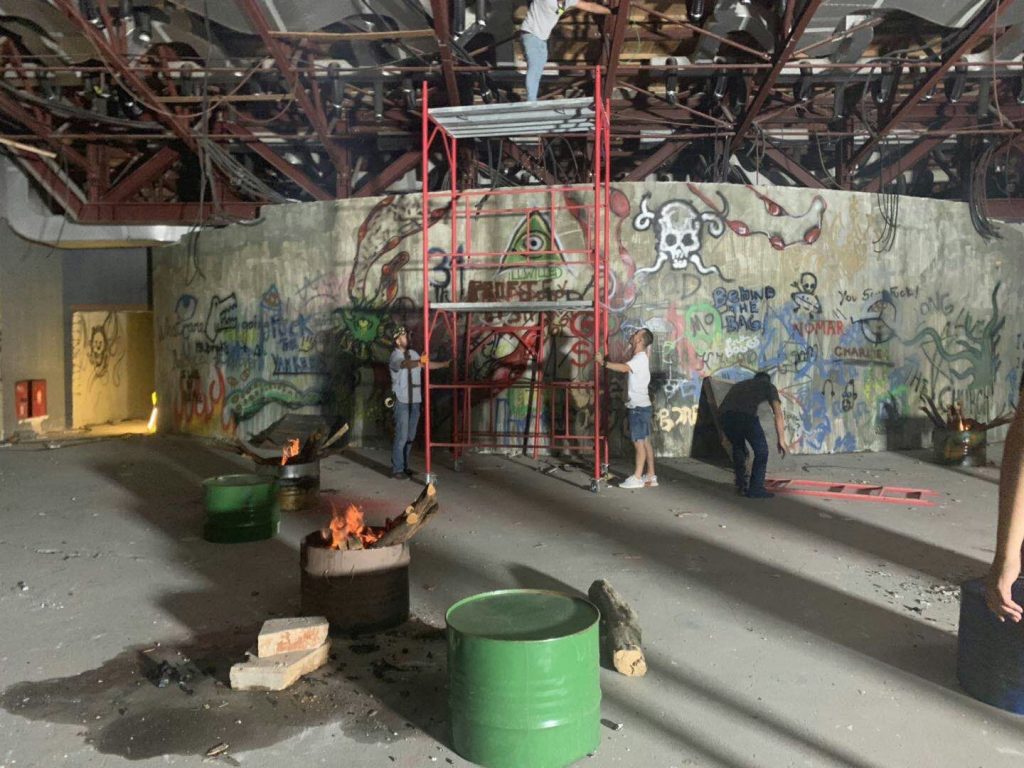 We wasted no time and in true Pioneer Media style, the downtrodden landmark often viewed as an eyesore by the locals was monumentally transformed in the space of just a few hours and alongside the lead actors and actresses, over 50 extras were sourced and brought in to create a party scene like no other inside. The concrete slabs rising to the peak of the pyramid flickered under the flames of burning oil drums, the interior grey walls were brought to life by the Castle Freak set design, the usual eerie silence inside was broken up by the distinct sound of Motorhead while a biker gang riding screaming Harleys tore up the cracked and dilapidated concrete forecourt. If only Enver Hoxha could see it now.
Aside from the incredible transformation, gaining permission to film inside was monumental for other reasons. Castle Freak is officially the first US movie to be allowed to film inside and in light of recent proposals to demolish the pyramid and build a new parliament on the site, Castle Freak may ultimately be the first and the last.