Pioneer Media is a film production, location, and logistics company offering a full range of services from our base in Bulgaria throughout Eastern Europe.
Drawing on years of collective experience in facilitating media productions in unique and exotic destinations, Pioneer Media is the go-to for production crews looking for cost-saving production solutions as well as one-of-a-kind film locations, concentrating on Eastern Europe, Asia, and Central Asia.


Co-Founder/Eastern-Europe Productions Manager
Justin Martell is an American film producer and writer from New York City. In addition to his feature film work, Justin has nearly a decade of experience in TV/documentary production for networks such as MTV and NBC and has shot in locations from India to North Korea.
In 2013, Justin produced the two-part event film Return to Nuke Em High: Volumes 1 &2 , a co-production by STARZ and Troma Entertainment. Volume 1 premiered at the 2013 Cannes Film Festival and played at NYC's Museum of Modern Art and Volume 2 is currently playing in film festivals worldwide.
Most recently, between Pioneer Media shoots in Albania and China, Justin produced The Last Drive-In With Joe Bob Briggs for AMC's dedicated horror network, Shudder. Following a successful pilot, the show was picked up by AMC and is now in its second season.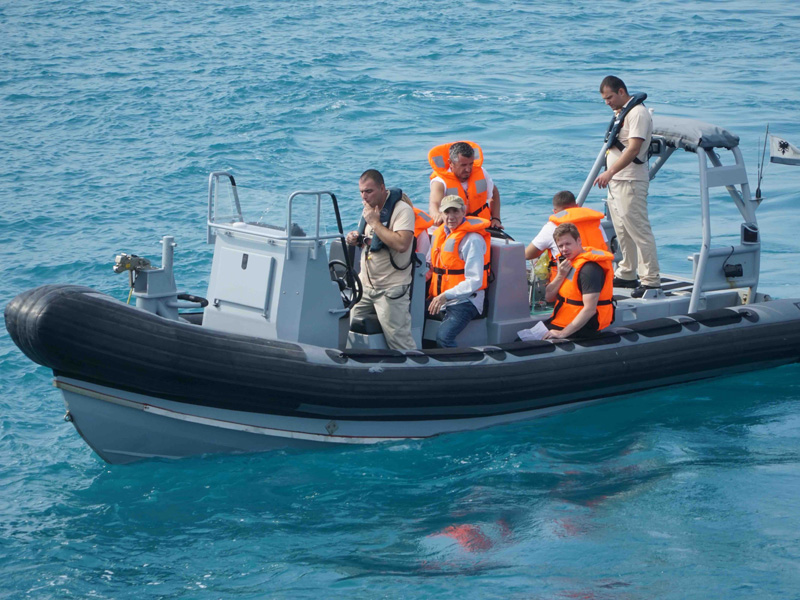 China Productions Manager
John has worked as a tour guide and China tour manager for nearly 3 years, leading tailor-made tours to Ordos ghost city and other parts of China and joined the Pioneer Media team very early on.
John's experience in tourism and gaining access to hard-to-access places, as well as his fluency and knowledge of Chinese language, culture and society, has made him invaluable to providing filming opportunities in the far-flung corners of the beautiful but sometimes hard to understand the country of China.
Eastern Europe/Russia Media Coordinator
Joel is originally from Liverpool, England. But from an early age, he developed a fascination with Russian and Eastern European culture. At 18, Joel was craving an adventure, so he began traveling alone through Russia, Ukraine, and Eastern Europe. He adapted quickly, picked up the language, one thing led to another and for the past six years, he has been moving between the UK and the East, traveling and working across the lands that make up the former USSR and gaining a unique mixture of experiences in the process. Joel's main passion and focus is breakaway, post-Soviet conflict zones and helping press/journalists and film in and gain access to these murky, mostly unknown part of the world and changing preconceived ideas about them.
A year ago, Joel joined Pioneer Media to manage operations for press/journalists in Eastern Europe and has not looked back since! Joel's favorite part of the job is the wide variety of projects there is to work with; since joining he has coordinated access and travel everywhere from the Chernobyl exclusion zone and the mighty Caucasus mountains to active war zones in Eastern Ukraine and the Middle East. Joel also enjoys meeting the enormous range of interesting people that come with the job, visiting some of the most obscure corners of the world and the adrenaline rush that comes with it all!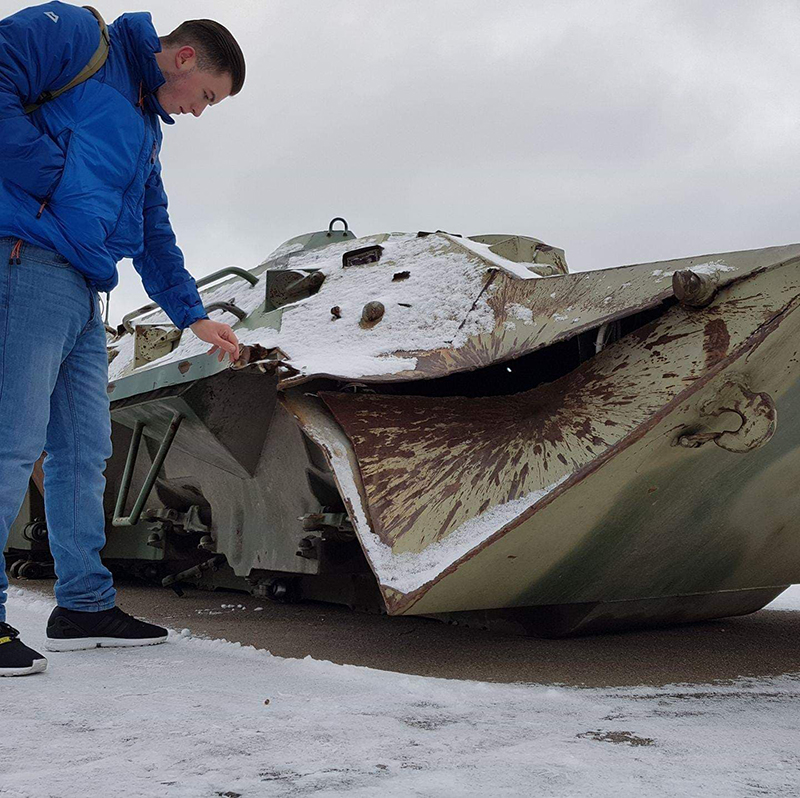 Born in the Florida Keys, Seager Dixon currently resides in New York City after graduating from Pratt Institute with a BA in Film. As a production manager, he specializes in keeping projects moving forward on time and within budget, regardless of the location or time zone. He has both domestic and international experience with narrative, documentary, and reality production formats. When he isn't working he enjoys science fiction short stories and deadlifting. If the project calls for some "work in the trenches" he'll be the first one in the mud.