Nearly all of our Pacific locales contain relics from WWII, but several of Kiribati's islands, including its capital, Tarawa atoll, were the sites of several decisive battles of WWII. Kiribati is the crème de le crème for bombed-out warships, cannons, anti-aircraft guns, old tanks, and bunkers.
The majority of these pieces of history sit unguarded and are easily accessible; too heavy and time-consuming to remove and too common in Kiribati to preserve each of them. To an outsider, however, these scenes are absolutely breathtaking, making Kiribati one-of-a-kind for unique filming destinations.
Additionally, Kiribati is one of the nations most threatened by rising sea levels. Without a reversal of global climate change, it is predicted that Kiribati will be swallowed by the Pacific by 2100. We will offer discounted rates to any documentary filmmakers looking to shoot in Kiribati to spread awareness of the threat to this beautiful nation.

The Republic of Kiribati consists of 32 atolls and reef islands and is, therefore, a tropical paradise when it comes to filming opportunities.
As the site of 1943's Battle of Tarawa, Kiribati has a number of war relics, wrecks and left-over machinery that could be used for both documentary makers, and for features.
Kiribati also covers an area larger than India, with all of its various islands and atolls located within all four hemispheres. While many of its locations are extremely hard to get to, true isolation can be found here.
FILM PERMITS & PERMISSIONS:

Pioneer Media enjoys excellent relations in the Republic of Kiribati and we can easily obtain filming permissions. For small projects, it is possible to come and film on a tourist visa.
FILM TALENT, CREWS & EQUIPMENT:

There are local TV stations from which limited equipment can be rented. The country is also linked to Australia by flight, and it is possible to bring equipment into the country with relative ease.
FILM COST, TAX INCENTIVES & CO-PRODUCTION OPPORTUNITIES:

There are no specific film incentives in Kiribati, although the government is particularly keen to highlight the climate crisis, and therefore documentary makers will receive a very positive reception.
ACCOMMODATION & TRANSPORTATION FOR FILMMAKERS

Due to World War II history hunters, and the abundant fishing in Kiribati there are accommodations to suit all budgets, with 3-star accommodation available for around $100/night. For larger groups, we can negotiate group rates.
Hiring of cars, drivers, and minibusses is easily arranged by Pioneer Media.
VISAS & TRAVEL ADVISORY FOR FILMMAKERS: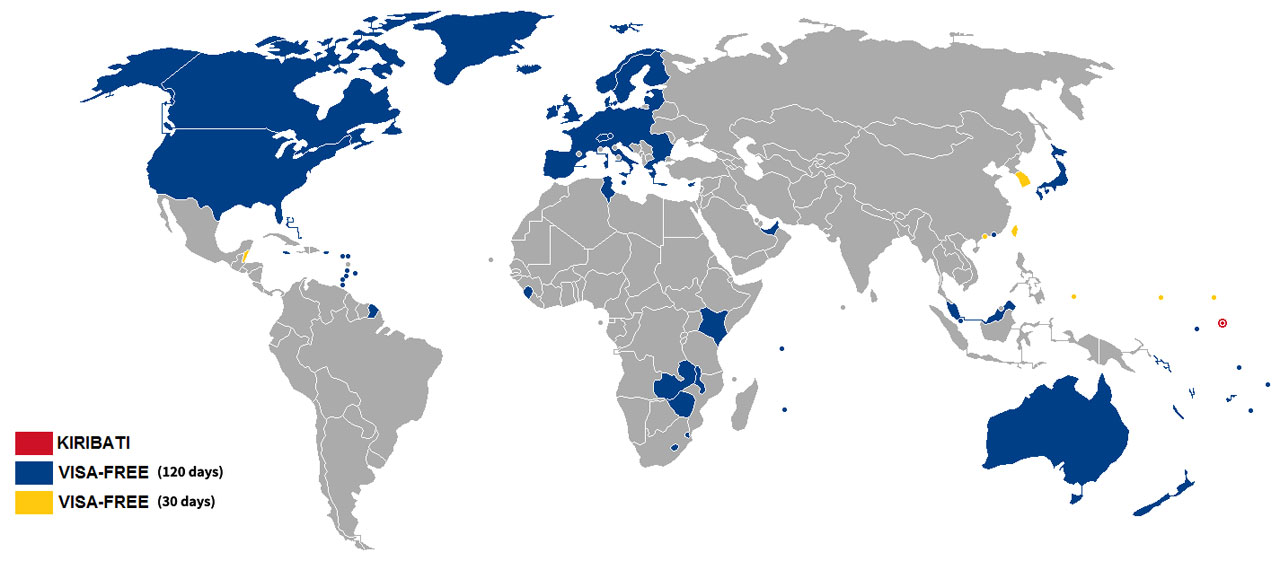 Kiribati is visa-free for most western countries, as well as for fellow Pacific Island nations. In Kiribati, we are able to help arrange film-specific visas when and if required.
PIONEER MEDIA'S PREVIOUS PROJECTS & FILMS SHOT:

Pioneer Media has shot promotional footage in Kiribati.
FILM PHOTO & VIDEO GALLERY: